Based on the initial brief our team of designers will create unique ideas tailored to your project.
The first round of ideas are "concept designs", created to illustrate different options, enabling the team to decide on a design.
Concept Design:
Production Design: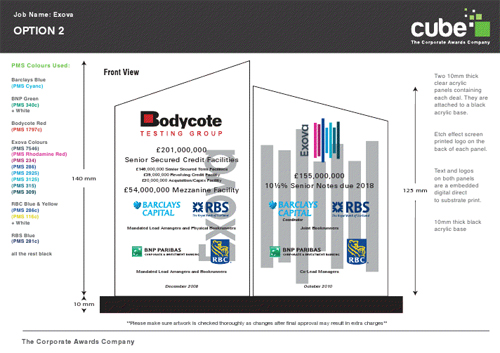 Final Product:
At
Once the final design is agreed, Cube will prepare the "production design" which describes how the piece will be produced and enable Cube to prepare the price quote.